The Bellwether Hub provides brands with the talent,
scale, technology and expertise to produce
and deliver multi-channel marketing and advertising
content, quickly & efficiently.
ONSITE / OFFSITE
Creative Design / Digital / Copy / Social / Project Management
The Hub is set up to be an onsite extension of your marketing team, enabling the Hub to flex up and down as the operating rhythm 
of your business adjusts throughout the year.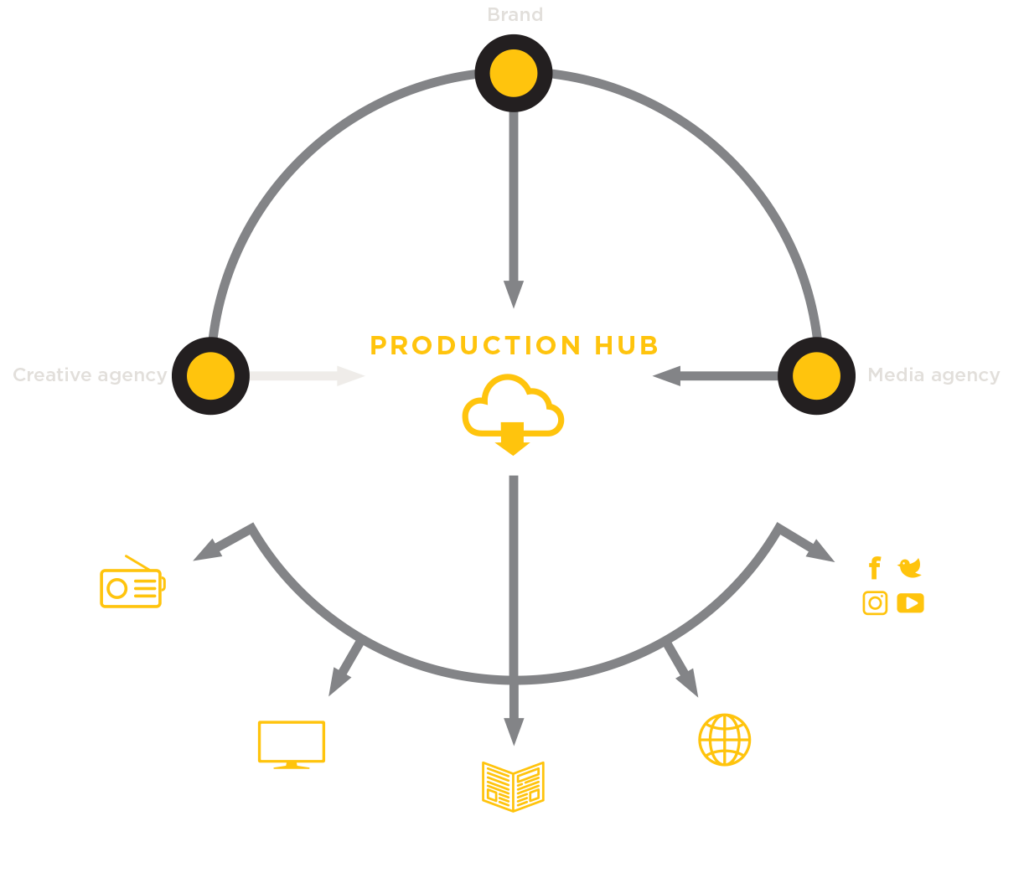 Lower marketing operational & production costs

Improved productivity

Increased speed to market

Total process transparency & reporting
Ensure compliance
Supporting your Hub team, we provide fully supported production services
at our offsite Melbourne based production facilities, connected via our
cloud-based marketing software to your in-house Hub resources.
We use cloud based admation marketing software.
This provides approval workflow & project management for
our clients, improving marketing & approval processes,
removing bottlenecks and providing greater project visibility.
Campaign management
Resource management
Online proofing & approval
Work flow management
Marketing asset management